Hey!
I am Nancy, a trained photographer from Germany.
I developed the passion for photography at the age of 14 when I also bought my first camera and took the first shots, mostly of nature.
From 2013 to 2016 I had improved my professional skills and knowledge in my apprenticeship as a product photographer in a German mail order company.
After that I started working and travelling in New Zealand for one year to explore an unknown country, get in contact with another culture, meet a lot of new people and - of course - take a lot of photos there.
In 2017 and 2018 I had been working as a photographer on cruise ships. After that I spent a winter season in Austria and started to work as a freelancer in different content creating positions.

I still enjoy traveling around and discovering unknown beautiful places in the world.
I always try to improve my photography skills and widen my horizon in differnt situations of life.
Join my trips around the world on Facebook and Instagram! :)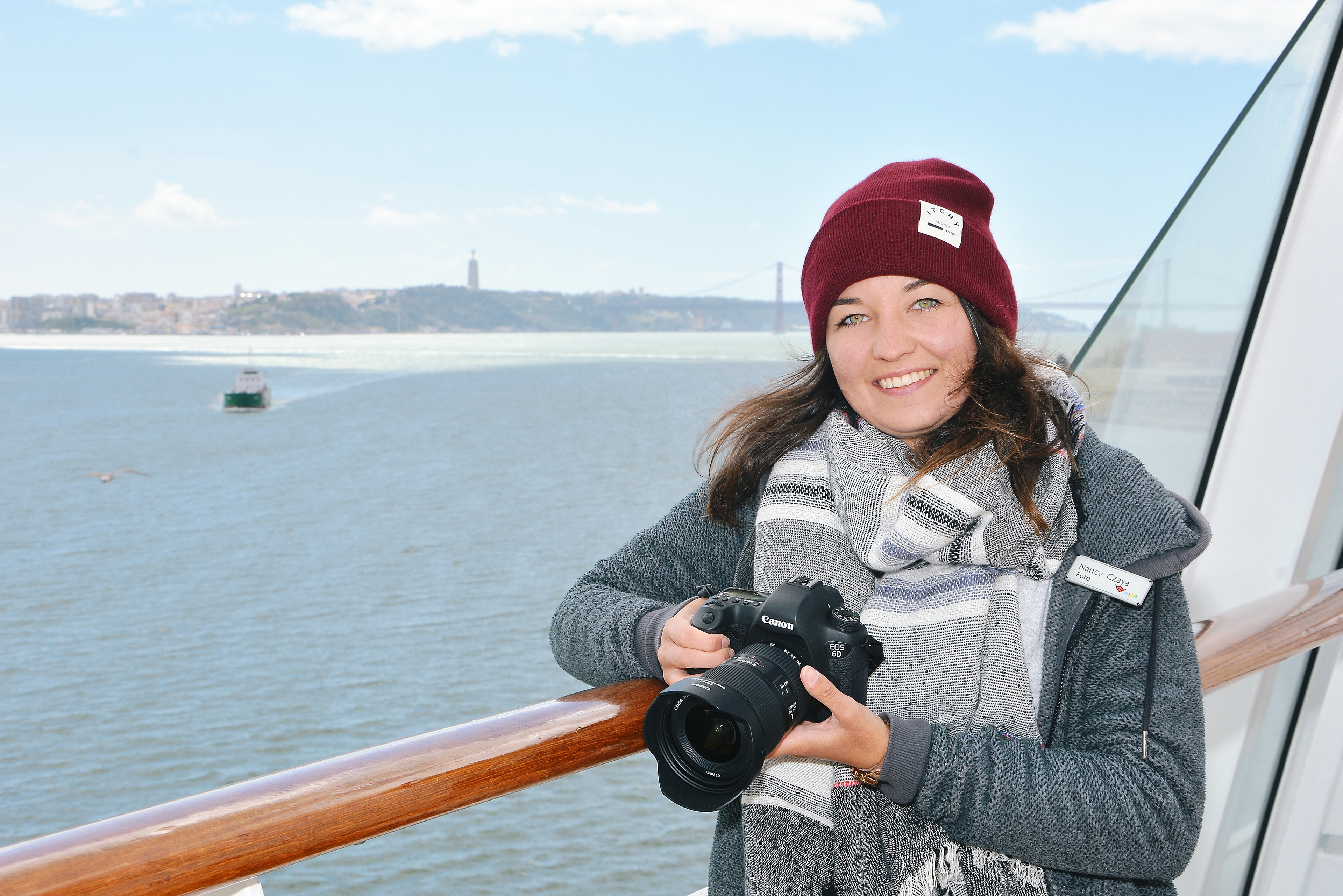 freelancing work as photographer, journalist & content creator | based in Germany

walking the Camino Portugues | Portugal & Spain

working & living in Austria for the winter season | Skijuwel Alpbachtal, Schatzberg
Photo Assistant on board of AIDA cruise liners | Air-Sea Holiday GmbH, AIDA Cruises
Work & Travel New Zealand
BAUR Versand GmbH & Co. KG, Burgkunstadt  |  Staatliche Berufsschule 1, Bayreuth
Abitur (A-level), Gymnasium Markneukirchen
______________________________________________________________________________________

        "LIFE is like photography...
                                                           FOCUS on what's important, CAPTURE the good times,
                                                           DEVELOP from the negative and if things don't work out